We understand how precious your children are and make their happiness and growth our priority. The trained and experienced owners and educators have a genuine passion for high quality child care, teaching and learning and receive ongoing training and development. 
All children have their learning journeys documented and a Kinderloop Application for parents to follow.
At Puddleducks Early Learning Centre we follow the principles, practices and outcomes of the National Early Childhood Curriculum, The Early Years Learning Framework (EYLF) supporting all children to reach the five learning outcomes of the Curriculum Framework:
Children have a strong sense of identity
Children are connected with and contribute to their world
Children have a strong sense of wellbeing
Children are confident and involved learners
Children are effective communicators.
The Puddleducks difference
We understand the importance of environmental learning and are passionate about giving the children opportunities to be in touch with the natural world and explore methods of sustainability. We have rabbits, chickens and an eco area for the children to care for, building their sense of belonging and responsibility.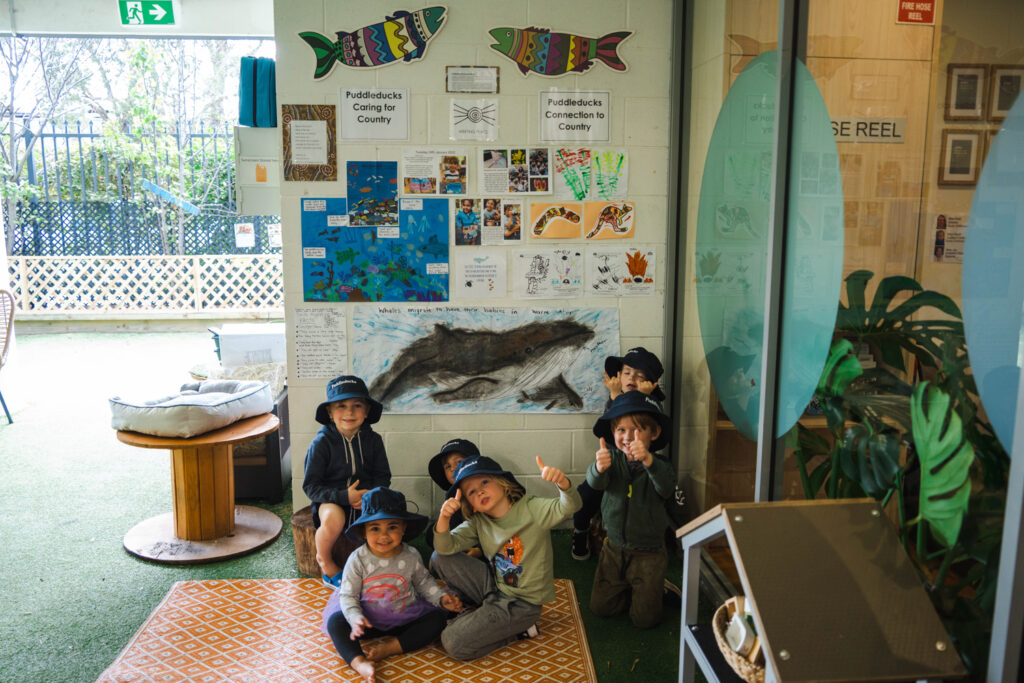 At Puddleducks we follow an educational program that caters for individual needs by incorporating their interests, experiences, culture and community to ensure that the program is relevant and meaningful to each child's life. This allows children to create a positive disposition towards learning.
Research shows that children learn through play, by interacting with others and their environment. We have taken great care to design an environment which is welcoming and provides children with varied opportunities for choice; fostering their sense of agency and independence.
A child's family plays a central role in their learning and development we encourage families to share their cultures and talents and interests to become part of the learning program.
The children are encouraged to participate in both planned and spontaneous experiences including: